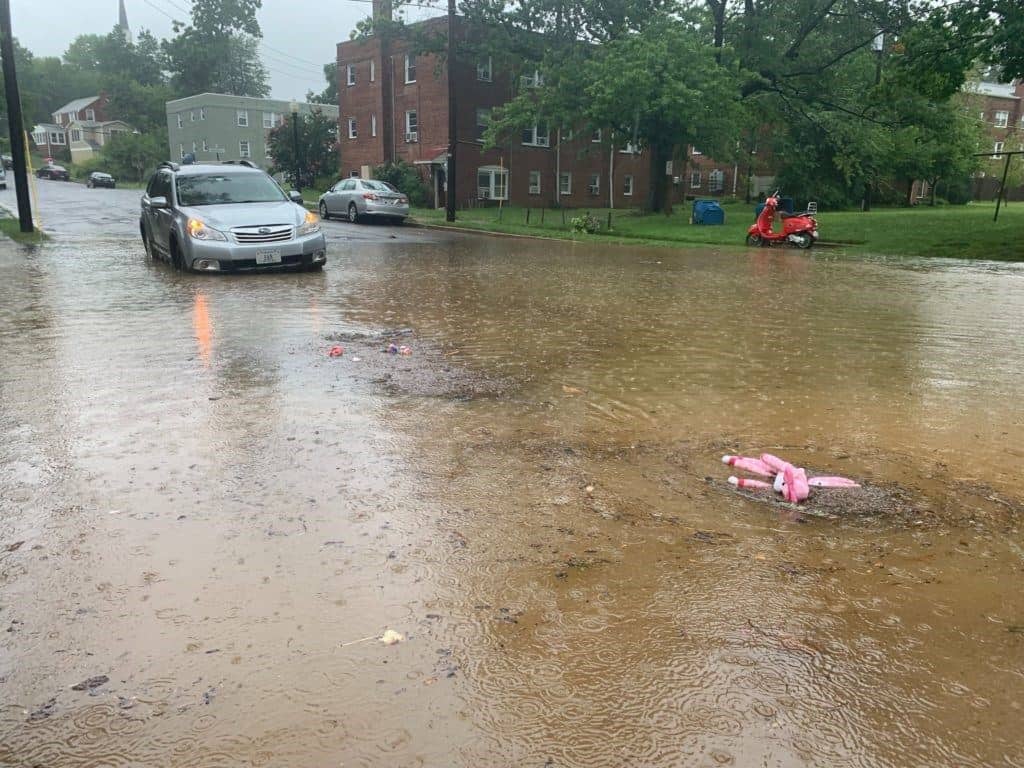 Source: Chesapeake Bay Magazine
October 27, 2020
Virginia Governor Ralph Northam's Virginia Coastal Resilience Planning Framework is out, and it includes an unprecedented warning. In it, Gov. Northam clearly acknowledges that climate changes and coastal sinking are threatening communities and natural resources in much of Tidewater
Virginia, from the Norfolk Naval Base to Tangier Island.
It's the first time the state has sent such a clear message. The framework begins a comprehensive, collaborative, long-term planning process to accept, adjust, and adapt.
"The pandemic has changed many aspects of our lives, but not the fact that our planet is warming, land is sinking, sea levels are rising, and extreme weather events are more frequent and more severe," says Gov. Northam. "The science is clear: climate change is threatening our way of life, and there is no time to waste. We must act quickly and decisively—and the Coastal Master Planning Framework will be our roadmap to resilience in coastal Virginia.
The governor says the Commonwealth's approach will use "cost-effective, nature-based, and equitable strategies" to protect peoples' communities, infrastructure, and economy well into the future.
The Framework lists these guiding principles for the Master Plan and its initiatives:
Acknowledge climate change and its consequences; base decision making on the best available science,
Identify and address socioeconomic inequities; enhance equity through coastal adaptation and protection efforts,
Recognize the importance of protecting and enhancing green infrastructure like natural coastal barriers and fish and wildlife habitat using nature-based solutions,
Use community and regional scale planning to seek region-specific approaches tailored to the needs of individual communities, and
Focus on cost-effective solutions for protection and adaptation
of our communities, businesses, and critical infrastructure.
Comissions in four areas of Virginia's coastal plain will identify priority projects: Hampton Roads; Rural Coastal Virginia, including the Middle Peninsula, Northern Neck and Eastern Shore; Fall Line North,
encompassing Northern Virginia south to the Rappahannock; and Fall Line South, including the greater Richmond and Petersburg regions.
Within these four areas, the Framework will develop accurate projections of sea level rise and land sinking. It will coordinate protection efforts with federal, state and local governments. It includes a major public outreach effort to receive input from all impacted communities, particularly those that are underserved. The Master Plan emphasizes the importance of green infrastructure and considering strategic relocation to reduce flood risk.
"Nature is often the best flood control money can buy," said Secretary of Natural Resources and Chief Resilience Officer Matthew J. Strickler. "While we know that we must protect our most critical infrastructure where it currently exists, that approach is not fiscally realistic or sustainable everywhere. Using natural and nature-based solutions whenever possible will provide the most cost-effective resilience to climate change impacts, while also improving quality of life and protecting the environment."
-John Page Williams
What ways can you mitigate flooding in the Hampton Roads area? Do you live in Hampton Roads? If not, what are the climate challenges where you live? Are you a community champion
Share your comments with the community by posting them below. Share the wealth of health with your friends and family by sharing this article with 3 people today. As always you are the best part of what we do. Keep sharing!
If these articles have been helpful to you and yours, give a donation to Shidonna Raven Garden and Cook Ezine today. All Rights Reserved – Shidonna Raven (c) 2025 – Garden & Cook.